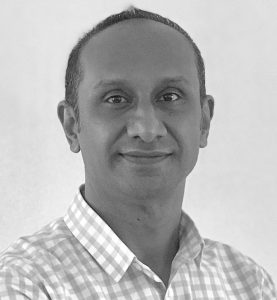 CipherWave announced today at its Midrand Head Office the appointment of Rajan Ponnen as Regional Director for its KZN region.
Ponnen will oversee all of CipherWave's operations, sales and marketing efforts within the KZN region.
"I am excited to be taking on the role of Regional Director for the KZN region, as part of CipherWave's organic growth plan. We are proud of the company's success at this point in time and I believe there is still tremendous opportunity for further growth."
"Our goal is to maintain our current impeccable customer service offerings whilst expanding into a leading position within the SME and Mid-market Enterprise segment through our internal supporting teams and our loyal partners within the region." said Ponnen.
Rajan brings with him, in excess of 15 years of experience across various roles held within the Telecoms and Technology industry.
"We're excited to have Rajan join our team and believe he will add tremendous value to our customers and partners in the KZN region. We believe the timing was perfect to continue our expansion plans, given the investment and growth into our Network, Voice and Cloud Platforms over the past 24 months." said Wayne D'sa, Managing Director of CipherWave.
CipherWave is a South African Internet Service Provider (ISP) that provides growing businesses with a range of solutions to help them connect, communicate and collaborate with their customers, employees and suppliers. We own and manage our own network infrastructure, which enables us to provide efficient, speedy service and support that our customers can count on 24/7.