Courtesy of MYBROADBAND
CipherWave CEO Wayne D'Sa did not always dream of being a leading South African ICT executive.
In fact, he envisioned a life of touring the world as a musician, writing songs and performing in front of large crowds.
His parents were not too keen on the idea, however, and when he was finishing high school, they told D'Sa he needed to start "getting serious" about what he planned to do with his future.
"My mother worked at Shoprite and she did data capturing," said D'Sa.
"She said 'Why don't you take an interest in computers and… at least get yourself qualified with a trade?'"
D'Sa was not thrilled by the idea at the time, but after further discussions with his parents, he registered to study computer engineering at a local college.
R1,500 per month
D'Sa's new focus on IT saw him take a job as an in-service technician at CEB Maintenance in Durban, where he learnt many valuable life lessons.
The first was the importance of money, with his first salary being only R1,500 per month.
D'Sa said that equally important was establishing the mantra: "If you commit to something, do it."
This was highly relevant in his first role, which saw him take a taxi and two buses each day to travel from Wentworth to Pinetown for work.
Work started at 08:00 sharp every day, and if you were late, no one cared about the reasons why, said D'Sa.
His next career move was to an ISP called UUNET, where he quickly showed that he was willing to go the extra mile.
As a result, he rose through the ranks – outperforming more senior and experienced colleagues – and quickly became a valuable member of the business.
When UUNET was acquired by Verizon in 2006 and the new owners were considering who to keep on board, D'Sa was considered indispensable.
He eventually decided to leave Verizon in 2009, and his career continued to grow from strength to strength in the years that followed.
D'Sa worked at MTN Business, lead the sales division at SYNAQ, and was a sales manager at Dimension Data before joining CipherWave in May 2015.
Ask a lot of questions
Fast forward to 2023 and as CEO of CipherWave, D'Sa said he continues to strive to learn more each day.
"One of the mantras I have is always to ask lots of questions," said D'Sa.
"I love understanding how things work, and I want to consume as much information for my own benefit as possible."
He complements this hunger for knowledge with a "leadership is a servant role" mindset, which sees him lead his team expertly.
"You're there to steer, give guidance, and assist everybody under that business structure," said D'Sa.
Highlights of the job
D'Sa said that even after all these years, he still gets excited about the solutions CipherWave provides to its clients.
This includes CipherWave's voice solutions, which allow the biggest names in business to run their operations smoothly.
"We've built this stack with voice, and we're carrying all of this voice traffic… for some really, really cool brands," said D'Sa.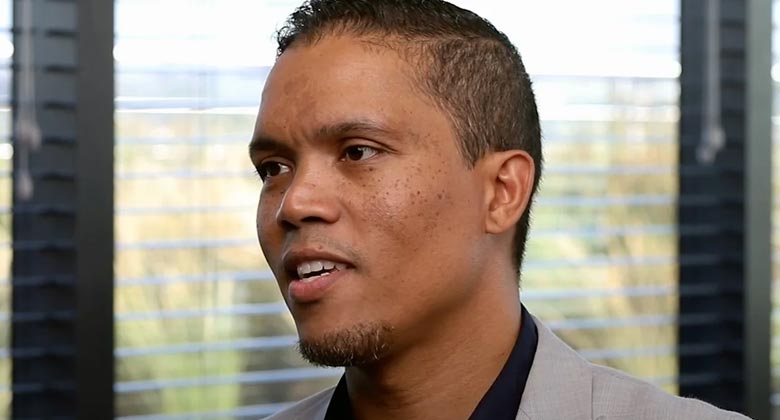 Courtesy of MYBROADBAND