Courtesy of MYBROADBAND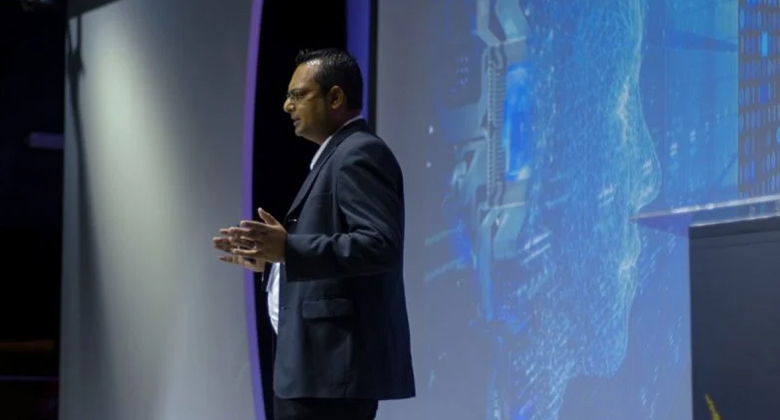 Shamith Maharaj is the Chief Business Officer of CipherWave Business Solutions and was a speaker at the MyBroadband Cloud & Security Conference 2023.
Maharaj has 19 years of global telecommunications experience, including 14 years at CMC Networks — where he served as the company's VP of Global Network Operations.
He then joined BCX as the Executive of its Data Networks business in 2019 before taking up his current role in May 2023.
Maharaj prides himself on having built strong relationships with customers and suppliers throughout his career, as well as his creative management style — which is easily adaptable to the team he is working with.
He is highly analytical and a proven problem solver who is committed to ongoing learning and development.
Conference presentation
At the MyBroadband Cloud & Security Conference 2023, Maharaj discussed the evolution of cloud services.
He highlighted how data centres have evolved from huge, state-owned mainframes in the 1950s to the advanced cloud solutions available today.
Maharaj then spoke about the CipherCloud Sustainable Cloud Model, which focuses on ensuring productivity, technology, and data management all work in unison to help organizations achieve their business goals.
It does all of this while being locally hosted and locally supported — providing a wide range of specific benefits to South African businesses.
"From a CipherWave perspective, we look at our customers as partners, and we want to co-create," said Maharaj.
"We work very closely with our customers to identify what technologies are required to provide maximum value to their businesses."
Zero-trust data security
Maharaj then highlighted how CipherWave prioritizes a zero-trust approach to data security when implementing cloud solutions.
He stressed that the zero-trust approach must be embraced organization-wide to work effectively.
"Zero-trust covers the entire stack — from networking, to devices, to the end user," said Maharaj.
He said their zero-trust approach to data security includes:
Perimeter and Access Control — Fortigate Firewalls
Application Security — Duo Security
Anti-Virus and Anti-Malware — ESET
Cloud Email Security — Mimecast
Compliance and Governance Monitoring and Remediation — Port443
"Businesses need assurance that their data is compliant, secure, and available — and we can offer this," said Maharaj.
Click here to learn more about CipherWave's cloud and security solutions.
Courtesy of MYBROADBAND