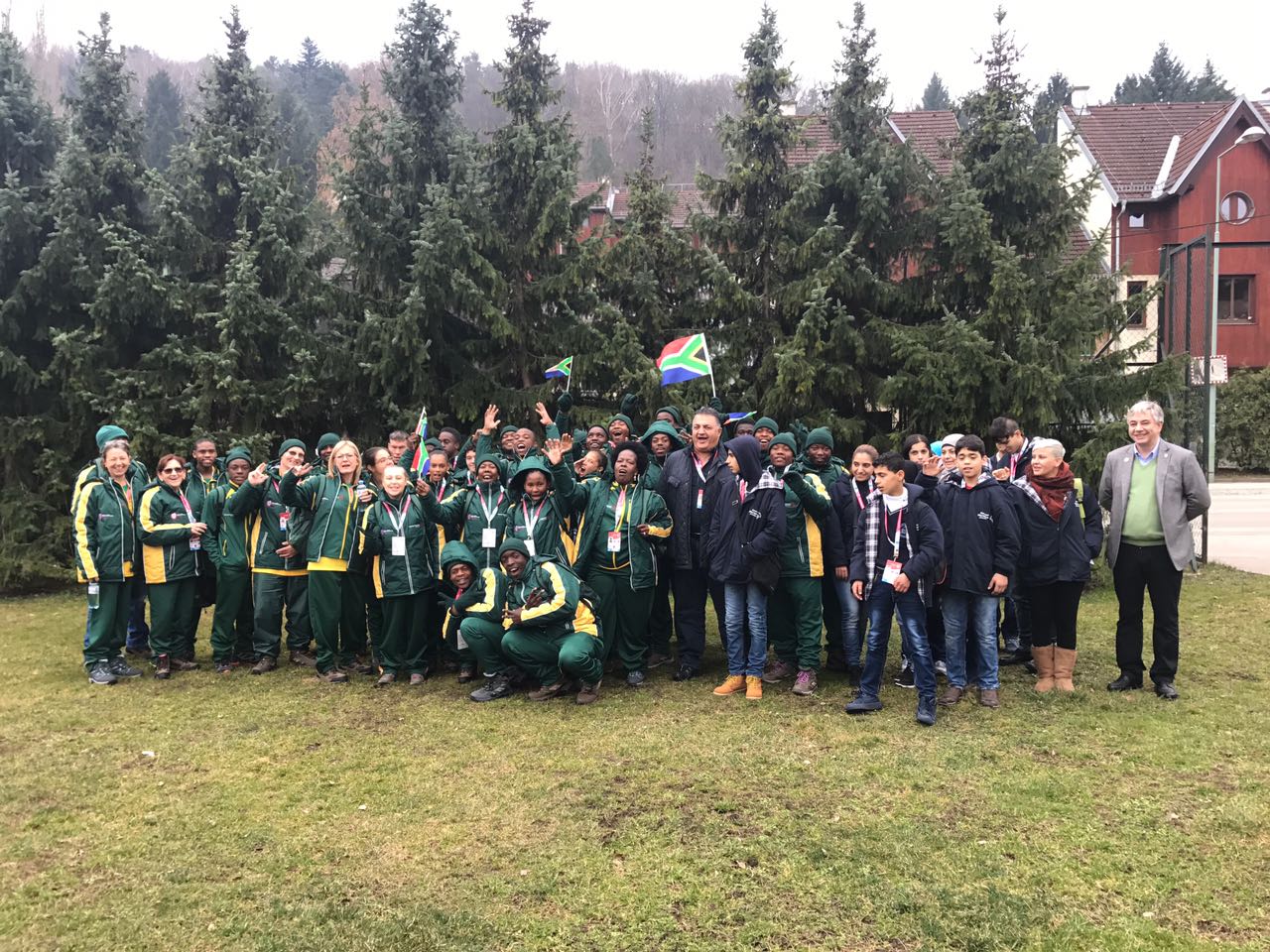 February presented a unique opportunity for CipherWave to give back. The (then) 947 Breakfast Xpress team was on a mission to raise enough money to send 25 Special Olympics athletes to Austria. Darren and the team had a mammoth task ahead of them with a target of over R1 million. CipherWave, along with other corporates (and individuals), answered their call.
Founded in 1991, Special Olympics South Africa is home to more than 45 000 talented athletes trained in 18 competitive sports. The global mission of Special Olympics is to provide year-round sports training and athletic competition in a variety of Olympic-type sports for children and adults with intellectual disabilities. They provide continuing opportunities to develop physical fitness, demonstrate courage, experience joy and participate in a sharing of gifts, skills and friendship with families, other Special Olympics athletes and the community.
Their vision is to transform how people view individuals with intellectual disabilities. They want to encourage and inspire South African communities to broaden their minds, to accept and to include people with intellectual disabilities. It's about celebrating our similarities, not our differences.
CipherWave had the honour of sponsoring a young man named Ipfi Mungwangwe (18). Ipfi was born in Vhembe, Limpopo. He got involved with Special Olympics South Africa in 2010, where his interest in floor hockey grew. The organisation means a great deal to him because it changes lives through education around intellectual disabilities and helps him reach his full potential.
He is most proud of his involvement in the program and his progress in sports. His family and coach are his support structure. They're a constant source of encouragement and motivation, and want nothing more than for him to be successful.
CipherWave's Managing Director, Wayne D'sa, had the privilege of attending the send-off function for the athletes on Monday, 13 March at the Midrand Conference Centre. It was a wonderful opportunity for him to meet the team and wish them well ahead of their trip.
Ipfi and the rest of the athletes represented South Africa on the global stage at the 2017 Special Olympics World Winter Games. The multi-sports event was held in Austria from 14-25 March and had 113 nations participate.
The National Team exceeded expectations and won 16 gold, 4 unified gold, 2 silver and 5 bronze medals.
All the way from Vhembe in Limpopo to the top of the world. Ipfi and the team were triumphant and brought home gold! They were up against Canada-West, who were a much larger team and the tournament favourites, in the final. After facing a narrow defeat to them two days prior, the team emerged victorious with a 3-0 win! Ipfi's highlight was beating Canada-West in the final round and flying on an aeroplane for the first time.
Ipfi is an inspiration. Not only did he dare to dream, he had the courage and commitment to make his dreams come true in spite of the challenges he faced.
To find out how you can get involved with Special Olympics South Africa or to donate, please visit their website.
CipherWave is a South African Internet Service Provider (ISP) that provides growing businesses a range of solutions to help them connect, communicate and collaborate with their customers, employees and suppliers. We own and manage our own network infrastructure, which enables us to provide efficient, speedy service and support that our customers can count on 24/7.