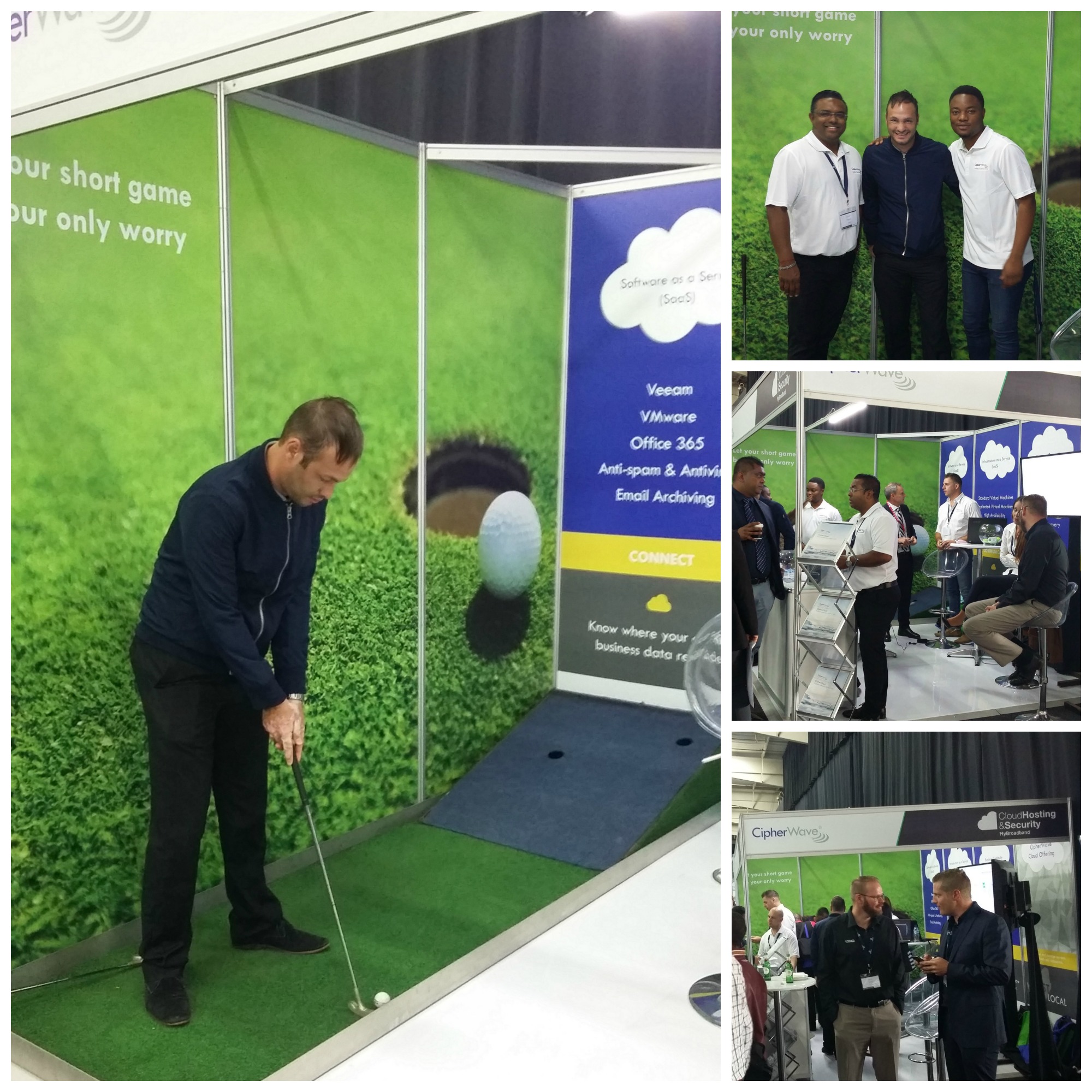 The 2017 MyBroadband Cloud, Hosting and Security Conference took place on 10 May at the Gallagher Convention Centre.
The event attracted a record number of delegates, with over 1 900 IT executives, managers and decision makers in attendance.
The conference provided a platform for IT professionals to interact and do business with South Africa's top cloud and hosting providers.
The delegates were treated to insightful presentations from industry experts, and were able to visit stands and exhibitions from numerous IT companies.
CipherWave, a proud sponsor at this year's conference, showcased their premium Cloud offering including Software as a Service, Infrastructure as a Service and Business Continuity- a must for every business.
Business Continuity has gained momentum and is no longer viewed a nice-to-have but rather a necessity. It comprises of two components, Backup and Disaster Recovery. CipherWave's Managing Director, Wayne D'sa, views them as long-term and short-term insurance, respectively. Where Backup ensures that your business remains compliant and your files are securely stored for a minimum period of 5 years. And Disaster Recovery ensures that you are able to minimize the impact on customers should disaster strike.
Disaster Recovery as a Service
Off-site disaster recovery services that enable the virtualisation and startup of applications quickly and seamlessly.
Reasons to choose it
Minimised downtime and interruption when the unexpected happens.
Locally owned and managed cloud means we have better control to give you the best service.
Customized monitoring, alerting and reporting as per customer needs.
2 scheduled DR tests included per year.
Seamless failover.
No-impact Disaster Recovery Testing.
Customisable recovery plans.
Exceptional benefits over traditional DR – see table below:
| | |
| --- | --- |
| Traditional DR | Cloud-based DR |
| Increased hardware storage required. | Cloud eliminates need for hardware. |
| Backup intervals of 24 hours or longer. | Variable backup intervals – as frequent as hourly with application level consistency. |
| Lengthy manual restoration from backups. | Quick restoration by CipherWave. |
| Difficult, time-consuming testing processes. | Ability to view and test servers on easy-to-use production cloud equipment |
| Specialised in-house expertise required. | Specialised expertise and 24/7 support provided by CipherWave. |
| Onsite recovery environment and management required. | Secure, managed offsite recovery environment provided. |
Backup as a Service
A highly dependable means of real-time, continuous data protection for servers, desktops, and laptops, without any human intervention.
Reasons to choose it
A range of premium features for 100% guaranteed protection and restorability of backed up data.
End-to-end data encryption.
Multiple data centre options to store your backups and data.
Scalable solutions that grow with your business needs.
Fully customisable backup solution.
Advanced backup architecture.
CipherWave together with Home-Connect, their FTTH division, will be at the MyBroadband Conference taking place on 26 October at the Gallagher Convention Centre, where they will be showcasing their wide range of products.
CipherWave is a South African Internet Service Provider (ISP) that provides growing businesses a range of solutions to help them connect, communicate and collaborate with their customers, employees and suppliers. We own and manage our own network infrastructure, which enables us to provide efficient, speedy service and support that our customers can count on 24/7.