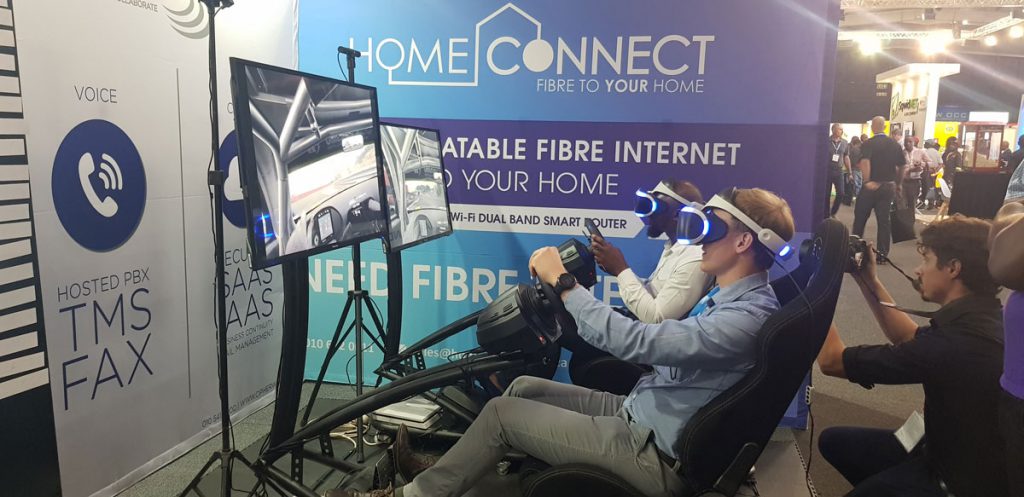 CipherWave and Home-Connect will be returning to the MyBroadband Conference & Expo this year as Gold Sponsors.

CipherWave, a local leading Business Internet Service Provider, offers a wide range of ISP services including Business Uncapped Fibre, Wireless Connectivity, Hosted PBX for Business, and Managed Cloud Solutions. 

CipherWave's sister company, Home-Connect specializes in Fibre to the Home and will be joining CipherWave at the conference. 

CipherWave and Home-Connect have invited some of their partners to join them at the conference and will be present at their stand. In keeping with experiencing the Internet, Cipherwave's partners are key enablers of access and security services that ensures their customers are able to enjoy the best possible Internet experience both at home and at the office. Joining CipherWave and Home-Connect at the stand will be Securicom, a local security partner of CipherWave who specializes in FortiGate firewalls, email security and other managed security services. Also present at the stand will be Link Africa and Frogfoot, who are Fibre Network Operators with a growing national Fibre footprint covering both the residential and business Fibre space.

Whether you are in the office or at home, experience the excitement of the Internet at its best, with Super-Fast, Reliable and Uncapped Fibre from CipherWave and Home-Connect. Be sure to pass by and visit the CipherWave and Home-Connect stand at the MyBroadband Conference & Expo this year and stand a chance to win some spectacular trendy prizes.