Courtesy of ITWeb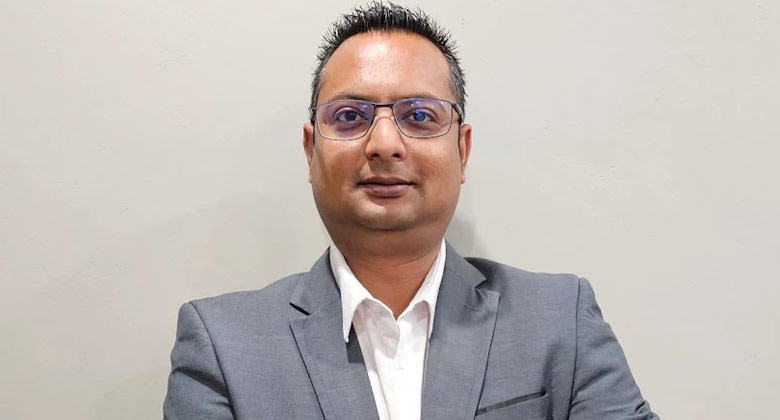 Shamith Maharaj, Chief Business Development Officer, CipherWave.
Following over 13 years of solid growth, South African connectivity, voice and cloud specialist CipherWave is entering its next wave of growth, with a new structure and aggressive international expansion under way.
Outgoing CEO Wayne D'sa will head the company's international strategy, while former Chief Business Development Officer Shamith Maharaj will take on the role of South African CEO and drive growth in the CipherWave portfolio and expansion into the rest of Africa.
D'sa says: "We are still very much rooted in South Africa. However, we have invested heavily in technology, infrastructure and building out a differentiated service, and we believe it is time to expand our footprint into international markets.
"We are establishing a presence in the Middle East to help support our international strategy as well as working on a partnership to enter the US market.
"CipherWave has done well in South Africa over the past 13 years, and now we see a unique opportunity for new leadership in the form of Shamith, supported by our executive team, to come aboard and accelerate the business's growth. We have great confidence in his ability to grow the business further in terms of expanding the product stack and leveraging his extensive experience to expand our footprint. We are very excited about the growth we have had and the opportunities it has created for us, and now we are looking at our next phase of value creation," D'sa says.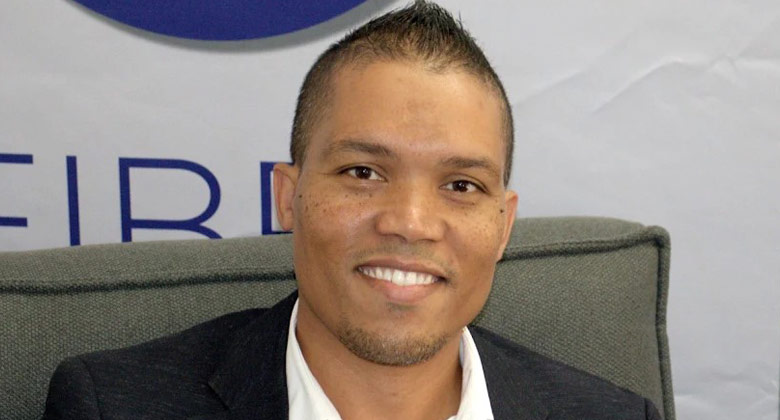 Wayne D'sa, CEO, CipherWave.
Maharaj, who will officially take on the role of CEO on 1 December 2023, joined CipherWave earlier this year. His background includes extensive experience in managing large international networks. Prior to joining CipherWave, Maharaj was (acting) Managing Executive BCX – Data Networks.
He says: "I'm excited by the opportunity to grow this business. We have ambitions for rapid growth over the next two to three years. My philosophy is that it all begins and ends with people, so attracting and retaining the best talent is of paramount importance to me. We will leverage the best skills and experience, as well as a network of leading partners, to differentiate in the market."
He says: "My strategy is to grow the South African business through a high level of innovation. While we will keep our existing product stack, we will transform it into a next-generation offering, with optimised product and service feature sets that are more application-aware."
CipherWave will grow key areas including connectivity with a high focus on SD-WAN, SASE and AI-driven solutions.
In its cloud offering, it will incorporate more software as a service offerings, with a key focus on enabling other providers to move their services into CipherWave's multicloud platforms.
The business will have a more focused approach with its professional services leveraging a range of accredited partners across the African continent.
There will be an accelerated transformation of legacy voice to unified communication.
"We consider ourselves as an 'enabler of enablers' by creating end-to-end secure managed solutions addressing customers' needs from connectivity to the application experience," Maharaj says.
"We will also invest heavily in our people, transitioning the workforce to a next-generation skills base. We have started a massive recruitment drive for specialist resources and are in the process of creating strategic partnerships in the market to secure access to specialist skills as and when we need them."
With its strong partner ecosystem to add value across Africa and the world, CipherWave plans to underpin customer growth into new territories. "Major enterprises are growing out of South Africa into the rest of Africa, and we are positioned to enable these customers with a higher degree of service in these markets," he says.
"The advantages of working with us include competitive pricing, a first-world service experience and innovative solutions that support accelerating our customers' digital transformation journeys.
"CipherWave will always remain highly customer focused. We will continue to create solutions that solve industry and customer challenges," Maharaj says.
D'sa concludes: "It's been an amazing eight-year journey for me to have been part of the company's growth. We have seen the business grow from strength to strength and that's largely due to our stable product offering, our amazing team as well as our supportive customers. To be handing the next chapter of growth to the South African executive team, led by Shamith, is just amazing. I'm comfortable to be taking up a non-executive board role and will be assisting the SA team with strategy."
Courtesy of ITWeb