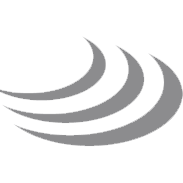 Cipherwave | Johannesburg
JOB PROFILE:
Job Title:
Sales Administrator
Division:
Sales
Subdivision:
None
Reports to:
Chief Business Development Officer
WORKING RELATIONSHIPS:
Internal:

Internal Sales Consultant
Key Account Manager
Channel Account Manager
Strategic Account Manager

External:
JOB SUMMARY:
Main purpose of position:

CipherWave is a South African Internet Service Provider (ISP) that provides growing businesses with a range of solutions to help them connect, communicate, and collaborate with their customers, employees, and suppliers We own and manage our own network infrastructure, which enables us to provide efficient, speedy service and support that our customers can count on 24/7.
CipherWave, being a leading Internet Service Provider is looking to hire a Sales Administrator to assist in supporting administrative functions to the sales department.

Responsibilities and duties:

Ensure that sales feasibility survey's are addressed within the same day.
Ensure that sales orders are validated and vetted with the same day as receiving from the account managers.
Ensure that Renewal Trackers and Account Base Trackers are consistently reviewed and updated on a daily basis.
Ensure that courtesy calls are made to each customer who sends through a cancellation request with the aim to understand and record the cancellation reason as well as to try to retain the customer.
Ensure that the account managers are supported when out of the office on customer visits with continuity of pricing requests , customer calls or emails which come through in the meantime.
Ensure that daily admin reports are ready as required by the CSO or your reporting line manager.
Foster an atmosphere of self-study with regards to trends in the Telecommunications market.
Ensure that daily customer sales calls ,sales contact and update calls are adhered to.
Ensure that you remain relevant within the operational, finance and support workflow process to support the CSO and the business unit via these touchpoints.
Attend all Sales and Relevant Internal meetings timeously.
Work attendance is to be in line with the company set out work timelines.
Understand our customers business segmentation, industry and core line of business within our Direct and Channel account base.

Desired skills & experience

Must be able to adhere to the company Vision, Mission and values at all times in a responsible manner.
Must be able to work as part of the sales team and extended departments on special projects and initiatives.
Must be well spoken with extremely professional telephone skills and manners.
Must have the ability to write and to quote customers via Email with excellent Email etiquette.

Minimum experience:

Minimum of 2 years Sales Administration experience required within the technology industry.

Minimum Qualification:
Should you not hear back from us within 2 weeks of your application kindly deem your application unsuccessful.
Job Features
| | |
| --- | --- |
| Job Category | Sales Administrator |