Internal Sales Consultant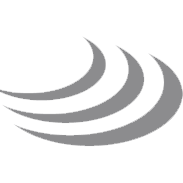 Cipherwave | Johannesburg
JOB PROFILE:
Job Title:
Internal Sales Consultant
Division:
Sales
Subdivision:
None
Reports to:
Chief Business Development Officer
WORKING RELATIONSHIPS:
Internal:

Sales
Accounts
Customer Support
Operations
Management

External:
JOB SUMMARY:
Main purpose of position:

CipherWave is a South African Internet Service Provider (ISP) that provides growing businesses with a range of solutions to help them connect, communicate, and collaborate with their customers, employees, and suppliers We own and manage our own network infrastructure, which enables us to provide efficient, speedy service and support that our customers can count on 24/7.
CipherWave, being a leading Internet Service Provider is looking to hire an Internal Sales Consultant to:

Ensure that there is a maintained relationship within every customer account, within your allocated account base.
Ensure that a strategy and a daily tactical plan is in place to maximise cross-selling, upselling and renewal opportunities so as to maintain a healthy sales pipeline, sales forecast and sales nett new closure of new business sales guided by your allocated new business sales target and allocated customer base

Responsibilities and duties:

Identify any possible threats, competitors and consultant influences that may cause the customer to consider any form of cancellation.
Ensure that you consistently meet agreed nett of churn sales new business targets.
Weekly monitoring and reporting of contract renewal dates, and renewal proposals to be adhered to in order to maintain extremely high customer retention levels.
Utilise and incorporate competencies of the services of any of our "Sales Specialist" & "Product Managers" to ensure that we offer our customers the best possible solutions and options for their business.
Foster an atmosphere of self-study with regards to trends in the Telecommunications market so as to ensure that the company is viewed as a leader within our industry.
Ensure that daily customer sales calls, sales contact and update calls are adhered to.
Ensure that you remain relevant within the operational, finance and support workflow process to support your customer via these touchpoints.
Attend all Sales and Relevant Internal meetings timeously.
Work attendance is to be in line with the company set out work timelines.
Must be able to develop and build a cross-sell matrix (white space report) against your account base as part of your account planning strategy and tactical approach.
Understand each customers business segmentation, industry and core line of business which will help in turn for you to be able to offer suitable advice and solutions to the customer.
Reporting via your sales forecast, sales pipeline and sales activity to be carried out and submitted to your reporting line on a weekly basis or whenever requested by your reporting line.
Must be able to work as part of the sales team and extended departments on special projects and initiatives.
Close positively on your agreed monthly sales targets as set out by your line manager.
Must be well-spoken with extremely professional telephone skills and manners.
Must have the ability to write and to quote customers via Email with excellent Email etiquette.
Must be able to adhere to the company Vision, Mission and values at all times in a responsible manner.
The above includes but is not limited to the required output.

Desired skills & experience

Excellent telephone manner.
Excellent time management and personal organizational skills.
Ability to work to deadlines.
Ability to work without close supervision.
Ability to work closely with instructions.
Excellent numeracy skills.
Excellent communication skills.
Strong attention to detail.
Proficient at Microsoft Office.
Proficient use of Excel.
Telesales skills.
Ability to demonstrate effective interpersonal and influencing skills.
Demonstrate a good level of negotiation skills with internal and external customers.

Minimum experience:

Minimum of 2 years of Internal Sales experience required within the technology industry.

Minimum qualification:
Additional requirements:

Well presented.
Professional.
Enthusiastic.
Flexible.
Patient.
Proactive.
Punctual.
Sense of humour.
Should you not hear back from us within 2 weeks of your application kindly deem your application unsuccessful.
Job Features
| | |
| --- | --- |
| Job Category | Internal Sales Consultant |