Chief Sales & Marketing Officer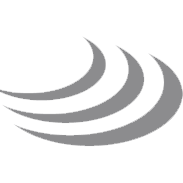 Cipherwave | Johannesburg
Infrastructure Services, Sales
JOB PROFILE:
Job Title:
Chief Sales & Marketing Officer
Division:
Sales
Reports to:
CEO
WORKING RELATIONSHIPS:
Internal:

Manage the day-to-day activities of the sales and marketing team.
Escalation point for all sales and marketing related queries from internal teams.
Ensure communication with internal teams on Customer sales and marketing related queries.
Ensure OLA's are in place within the sales and marketing team in order to respond and action queries quickly.
Ensure sales and marketing performance reporting is maintained weekly.

External:

Drive customer engagement through customer meetings and planned events.
Attend industry events to remain abreast of the industry movement.
Work with marketing to drive customer and brand loyalty.

JOB SUMMARY:
Main purpose of position:

CipherWave, a Johannesburg based Internet Service Provider who offers Connectivity, Cloud, Voice & Security products is looking to hire an exceptional leader in the capacity of Sales and Marketing Executive The successful candidate will be responsible to lead and manage the sales and marketing team to drive growth in both the existing customer base as well as through acquiring new customers and partners.

This role will report to the Chief Executive Officer and is required to work seamlessly across all business units across the CipherWave group of companies.

Responsibilities and duties:

Managing the sales and marketing business unit performance.
Managing the Sales and Marketing budget.
Driving a sales culture of customer engagement within the sales team.
Ensuring the sales business unit has sufficient team coverage to execute on the sales goals and growth ambitions.
Implementing and maintaining sales and marketing KPI's.
Managing sales commission structures.
Reporting on the sales team's performance against growth targets and in line with the business's expectations.
Driving a culture of sales enablement, through identifying training improvements for the team.
Implementing a sales incentive plan that encourages and rewards sales performance.
Working closely with marketing to drive campaigns that assist with improving product sales.
Improving on our partner programme that encourages a high touch point engagement with our partners which encourages partner loyalty to the brand.
Implementing a sales development plan to ensure the sales team members can develop and grow.
Implement a sales model that aligns and helps to minimise customer churn through improved customer engagement, excellent communication, consultative product engagement & collaborative team engagement.
Arrange Company Brand Awareness at Industry Conferences.
Maintaining all CipherWave brand CI and brand channels including Social Media platforms & the company website.
Create and manage relationships with 3rd party marketing and events service providers.
Performance Evaluation on all 3rd party marketing service providers.
Responsible for SEO & Digital Platforms ie, Google Analytics.
Keep abreast of market trends within the industry and ensuring the CipherWave brand remains relevant.
Ensure that all company collateral, brochures are maintained in accordance with the company brand image and standards.
Work with CipherWave partners and agencies to ensure brand alignment on go to market products & services.
Plan, co-ordinate and manage customer events with the Sales and Marketing Team.

Desired skills & experience

Experience in a Sales and Marketing Leadership Role.
Experience in the Telecoms or ICT Industry is mandatory.
Excellent communication both verbal and written.
Knowledge and Understanding of Connectivity, Cloud, Voice, Security Products.
Experiencing working on a CRM System.
Understanding of working with a reseller channel.
Excellent Negotiation Skills.
Ability to work well across multiple teams Team Player.
Proficient in MS Office Suite.
Comfortable in creating and presenting reports.
Experience in managing digital marketing channels.
Knowledge in website analytical and SEO tools.
Experience is managing and optimizing Google Ad words.
Experience working with various industry agencies.
Good time management skills.

Minimum experience:

Executive Management Experience Essential.
Minimum 10 years' experience in Sales with 5 Year in a leadership position, managing a sales and marketing team.
Sound knowledge of sales and marketing principals and best practises.
Successful proven track record of performance.
Must be well networked.

Minimum qualification:

Business Management / Marketing Qualification, Degree or equivalent.

Additional requirements:

Must be a South African Citizen.
Valid Driver's License.
Own Transport.
Willing to Travel.
Should you not hear back from us within 2 weeks of your application kindly deem your application unsuccessful.
Job Features
| | |
| --- | --- |
| Job Category | Chief Sales & Marketing Officer |