Head of Infrastructure Services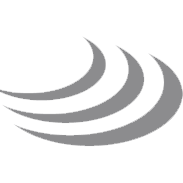 Cipherwave | Johannesburg
JOB PROFILE:
Job Title:
Head of Infrastructure Services
Division:
Infrastructure Services
Subdivision:
Core Infrastructure
Reports to:
Chief Technical Officer
WORKING RELATIONSHIPS:
Internal:

Sales
Finance
Projects
Customer Support
Customer Operations
Infrastructure Services
Human Resources
Management

External:
JOB SUMMARY:
Main purpose of position:

CipherWave is a South African Internet Service Provider (ISP) that provides businesses with a range of solutions to help them connect, communicate, and collaborate with their customers, employees, and suppliers We own and manage our own network infrastructure, which enables us to provide efficient, speedy service and support that our customers can count on 24/7.

We are looking for a candidate with strong technical and business acumen to lead our Infrastructure services division with planning, building and managing core network, cloud, voice and security platforms.

Responsibilities and duties:

The Head of Infrastructure would be responsible for managing the overall Infrastructure used within CipherWave This refers to all Server Hardware and Virtual Instances across multiple Public Hyperscalers The infrastructure is used to manage products which CipherWave either offers as part of our product offering or these servers are used to monitor CipherWave infrastructure.
The Infrastructure Manager would have a team of Infrastructure Support Engineers who would report into him and who would work across Connectivity, Voice, Cloud, Security teams to ensure that the infrastructure which runs and monitors our systems, services are always on and operating optimally.
The Infrastructure team will consolidate management of all server hardware and become a support structure for the business infrastructure hardware requirements and needs, therefore allowing all other teams to focus on their core areas which is (but not limited to ) supporting their products.
Working with HR to attract and retain top talent.
Planning, Building and Managing next generation Infrastructure Services for Network, Cloud, Voice and Security platforms.
Manage Infrastructure Services within all our Data Centre Facilities.
Manage Core Infrastructure Incidents, Problems and Changes.
Create Business Cases for Capex Motivation on the Core Infrastructure.
Lead and Manage Core Infrastructure Projects.
Reporting on Core Infrastructure.

Desired skills & experience

Deep knowledge of internet service provider products and services on network, cloud, voice and security.
Critical thinking and problem-solving skills, ie, the ability to make decisions and assess risk.
Good communication (both written and verbal), including influencing skills.
Ability to work in a stressful environment.
Able to build and maintain strong relationships both internally and with partners.
Networking Skills (Juniper, Cisco).
Microsoft 365.
Azure.
DNS, SSL & Domains.
Exchange 2013+.
Active Directory.
Windows Server.
Veeam.
Citrix Virtual Apps & NetScaler.
Hyper-V and VMWare.
Interconnects.
Hosted PBX / On Premise PBX.
Porta One / Broadsoft / VoIP Switch.
Microsoft Teams.
Gateway devices.
Hardware example Yealink.
Fortigate.
Mimecast.

Minimum experience:

Minimum 10 years' work experience in the telecommunications industry.
Minimum 5 Years working in a senior management role.

Minimum qualification:

Matric Certificate.
National Diploma.
Bachelor's degree (Advantage).
MS Office (MS Word, Excel, and PowerPoint).
A+, N+, MCSE or equivalent.
Relevant Cisco and/or Juniper Certification.
Relevant Voice/UC qualifications.
Relevant FortiGate certifications.
AZ-900.
MS-900.
AZ-104.
VMCE (Advantage).

Additional requirements:

Must have own transportation and a valid driver's license.
Must be willing to travel.
Must be a South African Citizen.
Should you not hear back from us within 2 weeks of your application kindly deem your application unsuccessful.
Job Features
| | |
| --- | --- |
| Job Category | Head of Infrastructure Services |