1st Line Technical Support Engineer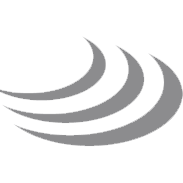 Cipherwave | Johannesburg
JOB PROFILE:
Job Title:

1st Line Technical Support Engineer

Division:

Support

Subdivision:

1st Line Support

Reports to:

1st Line Team Leader

WORKING RELATIONSHIPS:
Internal:

Sales
Accounts
Pre-Sales (Product Specialists)
Customer Support (Voice, Networks, and Security)
Operations
Management

External:
JOB SUMMARY:
Main purpose of position:

CipherWave prides itself on customer service and as such is looking for the successful candidate to take personal ownership for end-to-end technical support, diagnostics, fault management and service restoration for all client services. This role is a consultative 1st Line Technical Support Engineer role, where you will be dealing with business customers.

The team collectively works to maintain network stability and visibility to ensure that Industry best practices and SLA's are achieved, and to allow the organization to meet its mission objectives.

Responsibilities and duties:

Always provide efficient and effective support to CipherWave customers.
Proactively monitor and report on network and system outages.
Troubleshoot business grade routers with end users.
Manage customer tickets and faults timeously.
Responsible for handling all inbound and outbound calls to the CipherWave call centre.
Manage internal and external change request notifications to customer.
Able to write and submit reason for outage request to customers.
Coordinating with external and 3rd party suppliers/providers to resolve any customer issues.
Logging of all customer queries with their resolution in the support ticketing system And, Resolve Vendor and customer escalations.
Identifying, fault reporting trends with customer queries and escalating to Support Team Lead and/or senior support for recommendations on a resolution.
Escalation to 2nd line and Technical Team Lead where required according to escalation guidelines.
Following processes and written instructions to resolve a fault or setup/update a new solution.
Prioritizing and managing open and pending tickets effectively.
Establishing a good working relationship with colleagues, customers, and other professionals.
Adhere to CipherWave policies, processes, and procedures.
Respond to clients and responding to tickets logged within timely manner to meet defined SLA targets.
Ensure that faults are resolved in a timely manner to meet defined SLA targets.
Own and drive ticket resolution for all assigned tickets including information gathering, troubleshooting, feedback, and updates to customers.

Desired skills & experience

Excellent analytical and problem-solving skills.
Excellent telephone etiquette.
Excellent general communication skills (both written and verbal) and presentation skills.
Good working knowledge of Office365.
Experience working in a (network operating centre) activities an advantage.
Experience in 3rd party provider management and escalation.
Strong client relations and personal networking skills.
Familiarity with technical concepts coupled with the ability to communicate complex technical information.
Patient, independent, self-motivated and target driven.
Demonstrable depth of understanding in computing technologies including operating systems, application-based systems, and networking.
The ability to work in a dynamic environment, prioritizing and multi-tasking effectively.

Minimum experience:

At least 2 – 3 years' experience within a NOC (network operating centre and customer service) in a 1st line Technical Support Engineer position within the ICT telecommunications/ ISP industry.
Must have experience in connectivity (Wireless, Fibre and LTE).
Network troubleshooting.
Fault management.
Communications with the client, Verbal and written.
Computer literacy.
Monitoring and logging calls management.
Service Level Agreement Management.

Minimum qualification:

Matric
A technical qualification such as A+ or N+ is a requirement

Additional requirements:

Must have own transportation and a valid driver's license.
Must be a South African Citizen.
Should you not hear back from us within 2 weeks of your application kindly deem your application unsuccessful.
Job Features
| | |
| --- | --- |
| Job Category | 1st Line Technical Support Engineer |